We help your kids to learn to read, in autonomy.
Marbotic is an app-based program with beautifully crafted wooden letters and numbers that interact with your iPad. Your kid is getting on fast-track learning while you can breathe (and prep the meal, do the laundry... or scroll Insta!)
What kids and parents say about Marbotic?
Scroll Down to find out more!


Since 2014, we've accompanied 100,000+ kids on their learning journey.



Why parents and kids love Marbotic
'Loved this! I saw this at the apple store and my kids enjoyed it so much!'
'I have a 5/3 year old and I was having trouble teaching my 5 year old about letter blending...no more! This comes with apps and they focus on numbers, counting, adding, subtracting, letter sounds words, and of course, letter blending!! Yay!! They both love it and I was glad to get it!'
'Super cute animations that make the learning engaging'
'My daughter LOVES her Deluxe Learning Kit. She loves playing around with the letters even without the iPad. We play the letter game in real life where she'll match the letters to the items around our house. An added bonus is the fact we can play in both English and Spanish which is so great.'
'Now I don't have to feel bad when I give my kids iPad time!'
'...perfect for kids who are learning letter sounds, and how to put them together. Although my 6 year old is already reading, it's helping my 4 year old getting there faster. My kids do not get very much screen time at all, but Marbotic is an exception. Also, letters are made of a very high quality wood/material.'
Are you like us? Parents who want the best to support their kids learning, but at the same time, craving for 15 minutes of free time in this crazy fast lane life? Welcome in the gang, you are one of us!

At Marbotic, we found the secret recipe to transform your iPad into the best supplement to preschool. Thanks to our magic wooden toys that interact with your iPad, your kid will get obsessed with letters and numbers, playing autonomously and progressing faster while having fun.

We hope you join us in the Marbotic Universe! 13.600+ daycare, preschool, and kindergarden teachers are using Marbotic.

Across the USA and Canada

100% Hassle-Free Return Policy
Excellent Customer Support
We're here to help. Email us here

We can't wait to have you join the Marbotic Universe
How it all works. It's simple as 1-2-3.

Buy our interactive wooden stamps, i.e. numbers, letters.
Choose among our wonderful Interactive Marbotic products that turn your tablet into a powerful learning tool.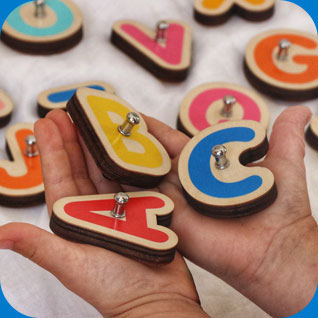 You'll then get immediate & lifetime access to our award-winning apps.  
When receiving your kit, you just have to download our apps and unlock them with your wooden pieces. So easy to set-up!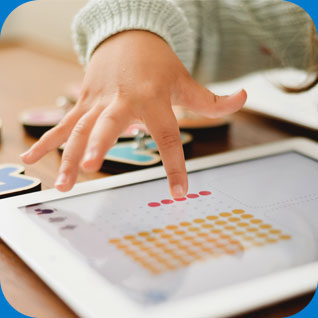 Now let the fun & learning begin. Don't forget to leave us a review :)  
We can't wait to see photos of your learning sessions. Don't forget to tag us on Instagram. For any questions, our excellent customer service is always available.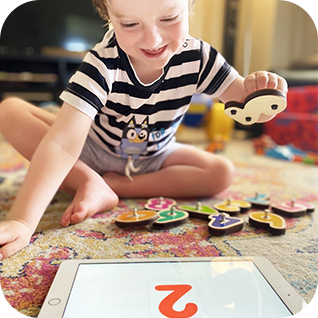 How we transform tablets into learning tools

Marbotic program is intuitive and super quick to pick up. Our apps are self-directed and self-checked. Because being a parent is a full-time job, you don't have to be a teacher, too.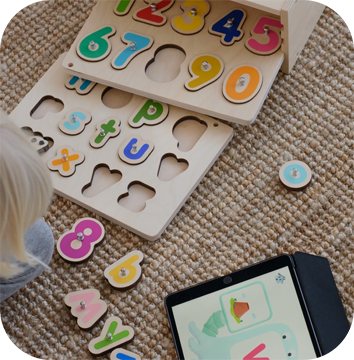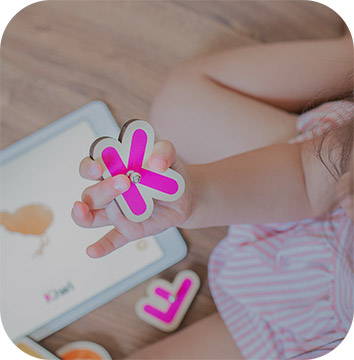 Finally high quality wooden manipulatives paired with technology! With Marbotic, you don't have to feel bad when you give your kid an iPad: by combining the best of physical and digital play, Marbotic's program is the perfect active screen time solution!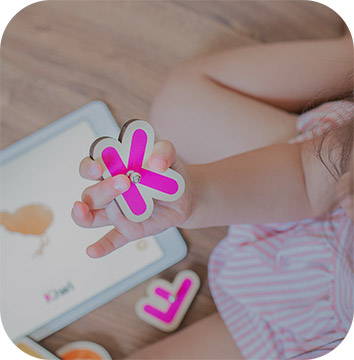 Marbotic is a great tool for homeschoolers or parents wanting to supplement preschool or kindergarten learning at home. This is a fun hands-on way for kids to learn, and to make your kid fall in love with reading!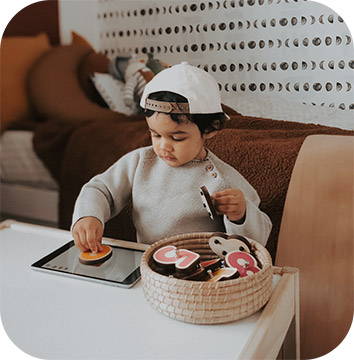 Maria Montessori said that kids could start learning to read at the age of 3. If your kid is ready, why wait? With Marbotic, you feed their thirst of learning, and provide them a program that will adapt to their pace.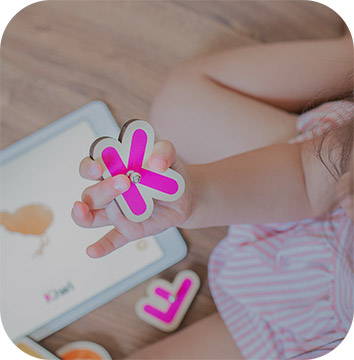 Letter blending is a decisive step when it comes to learn to read. We developed our program accordingly to pre-K and Kindergarten curriculum to make students fully ready for Grade 1.