Lifetime access!
Pay once, get it forever
For iPad only
Unlock a lifetime access to Marbotic Premium Content:
Discover more that 200 illustrated vocabulary words

Learn to read CVC words

Build your own words

Count up to 100

Solve additions and subtractions
Premium Content is compatible with Deluxe Learning Kit, Lowercase & Uppercase Smart Letters, and Smart Numbers.
100% NO-RISK MONEY BACK GUARANTEE

FREE Shipping
accros Europe

Excellent Customer
Support
When buying any Marbotic wooden set, you get access to Standard Content in Marbotic app
The Premium Content unlocks 100% of Marbotic app content and features.
Please see below for details.
What you get with Premium Content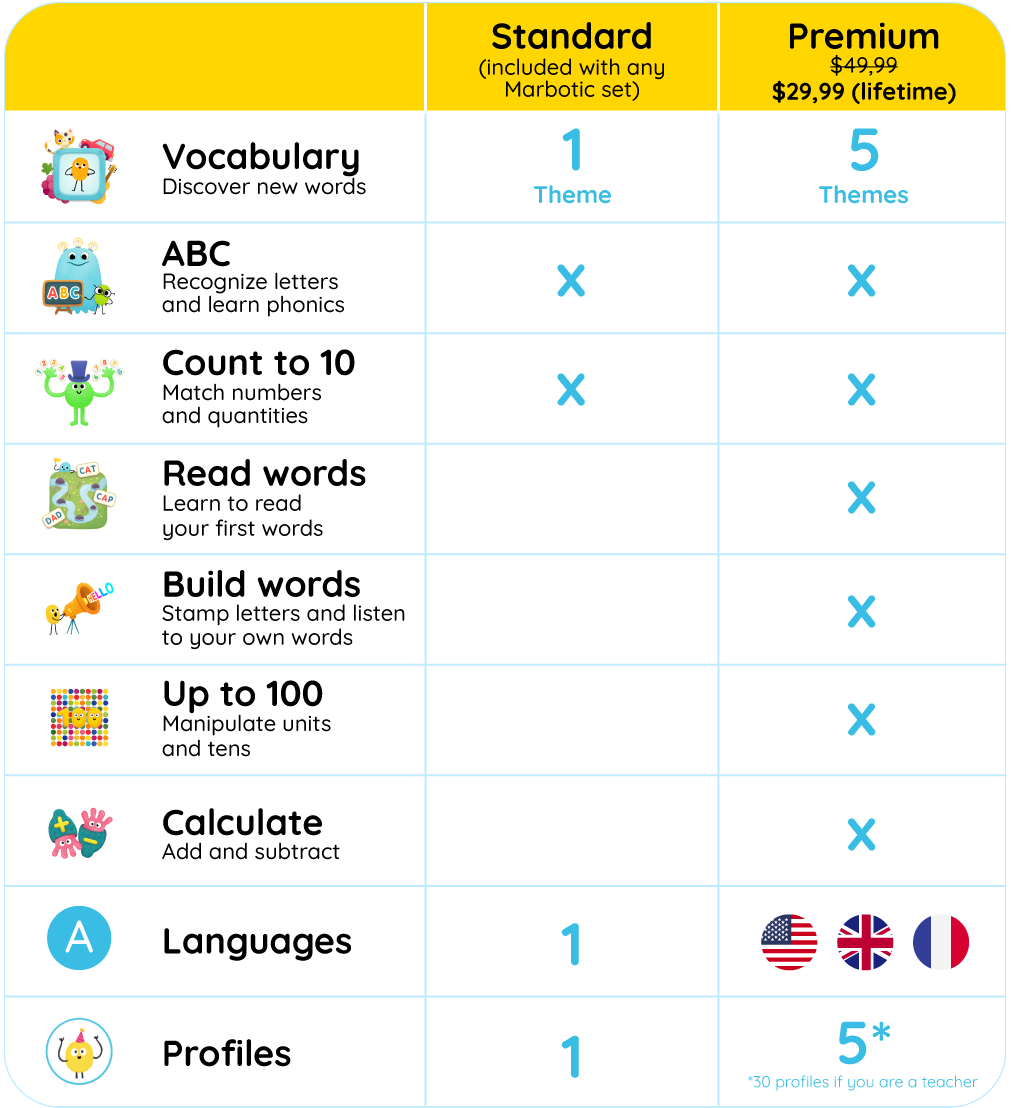 Pay once, get it for life!


FREE Shipping
accros Europe

Excellent Customer
Support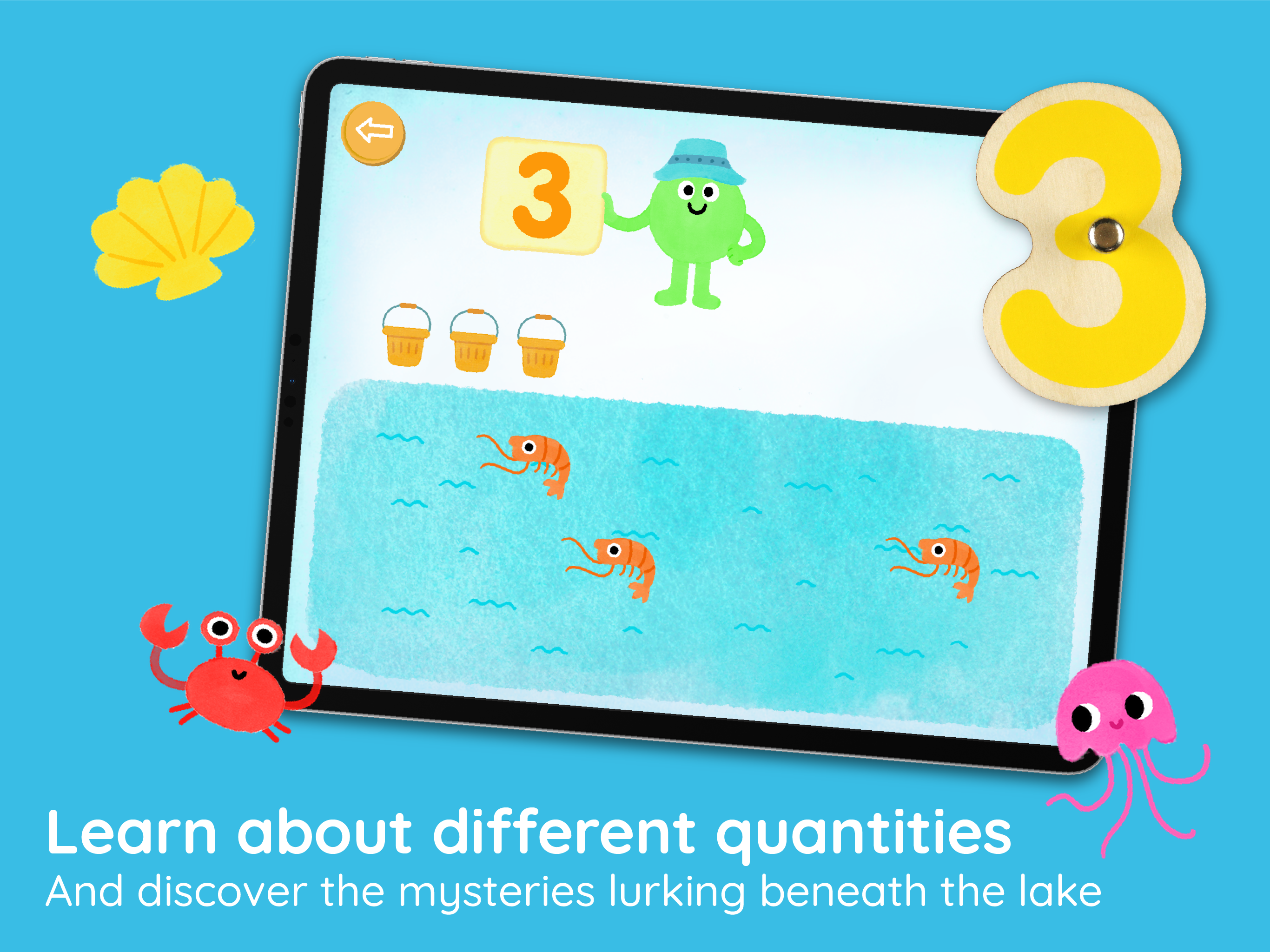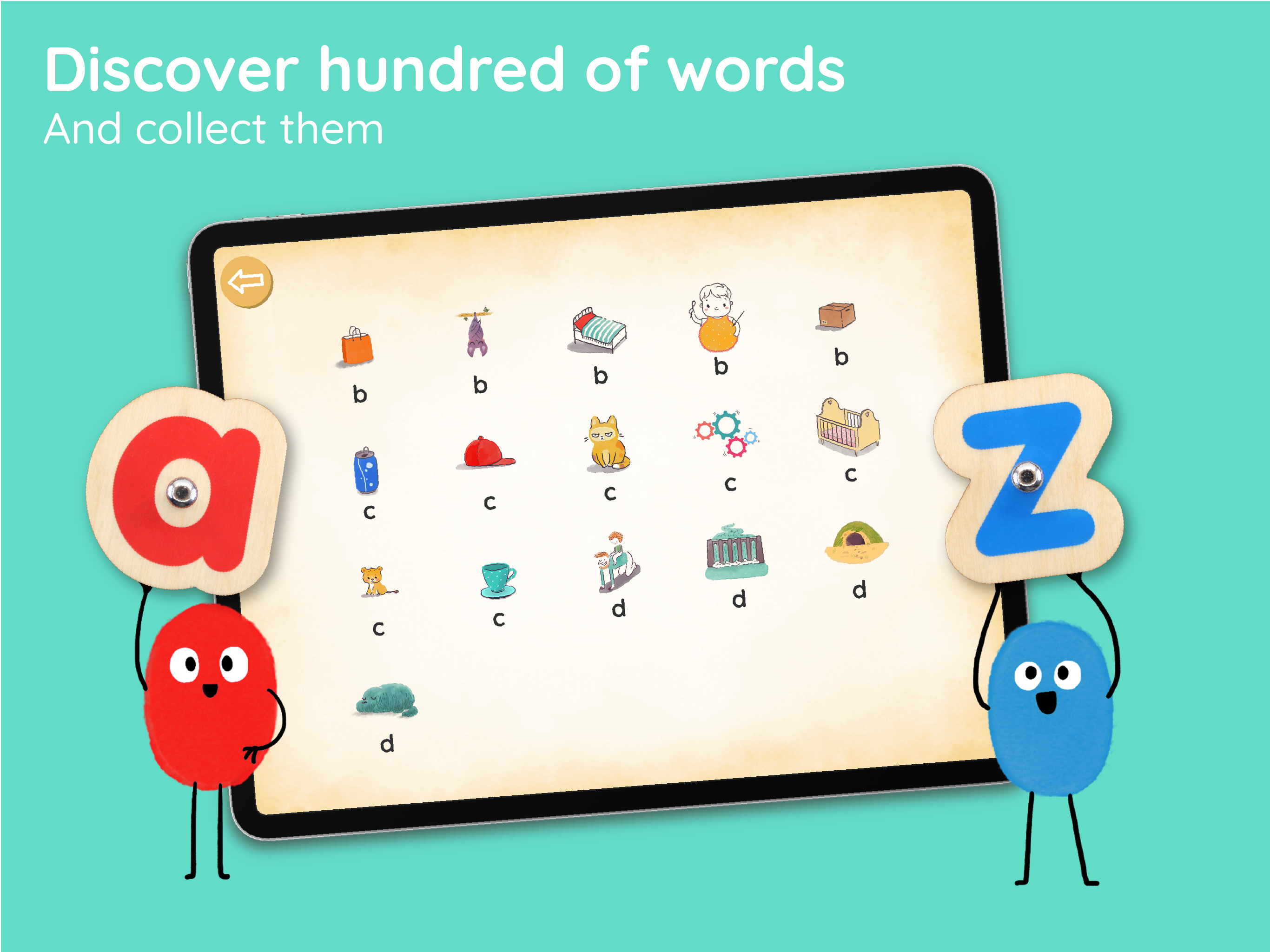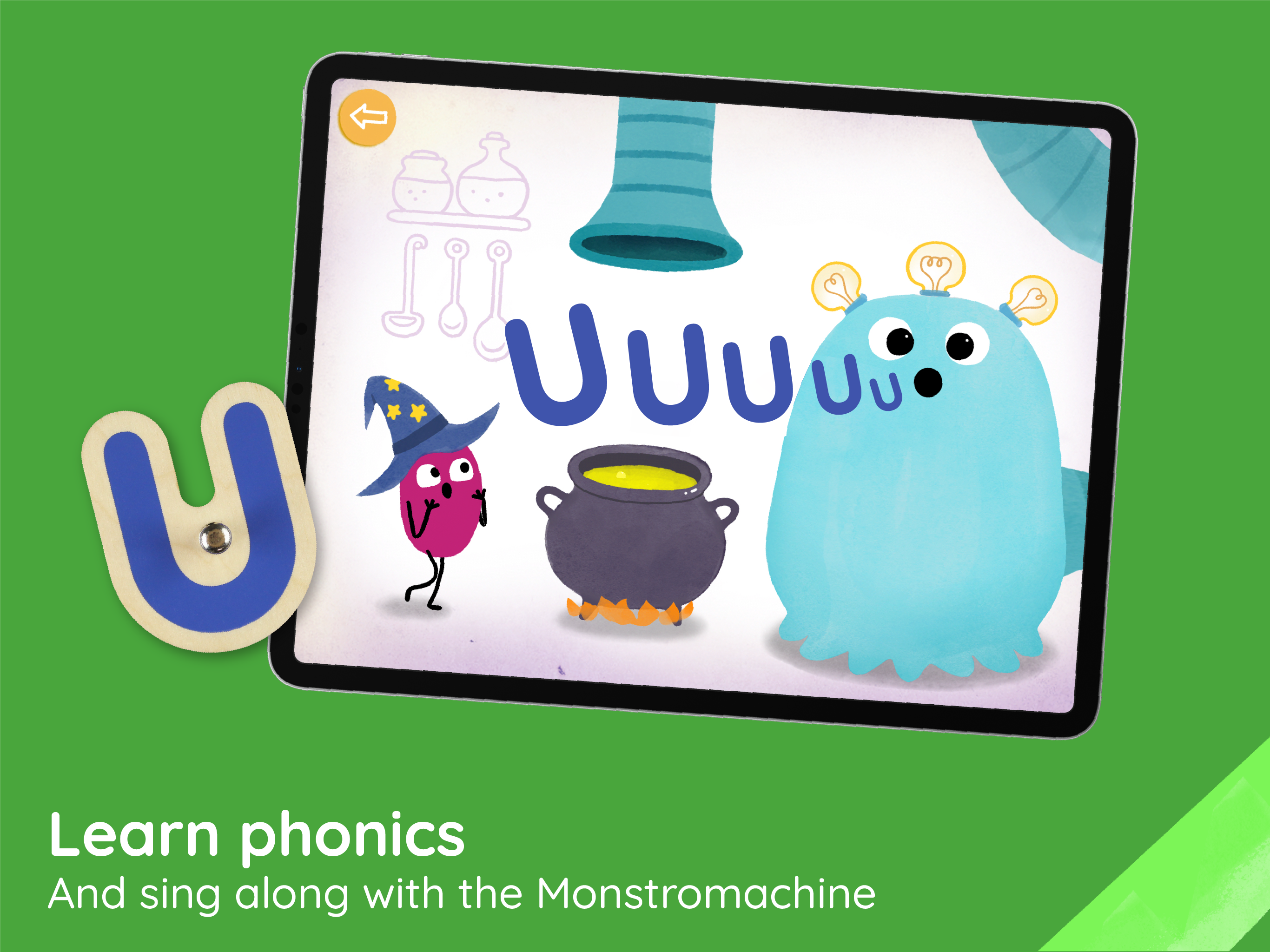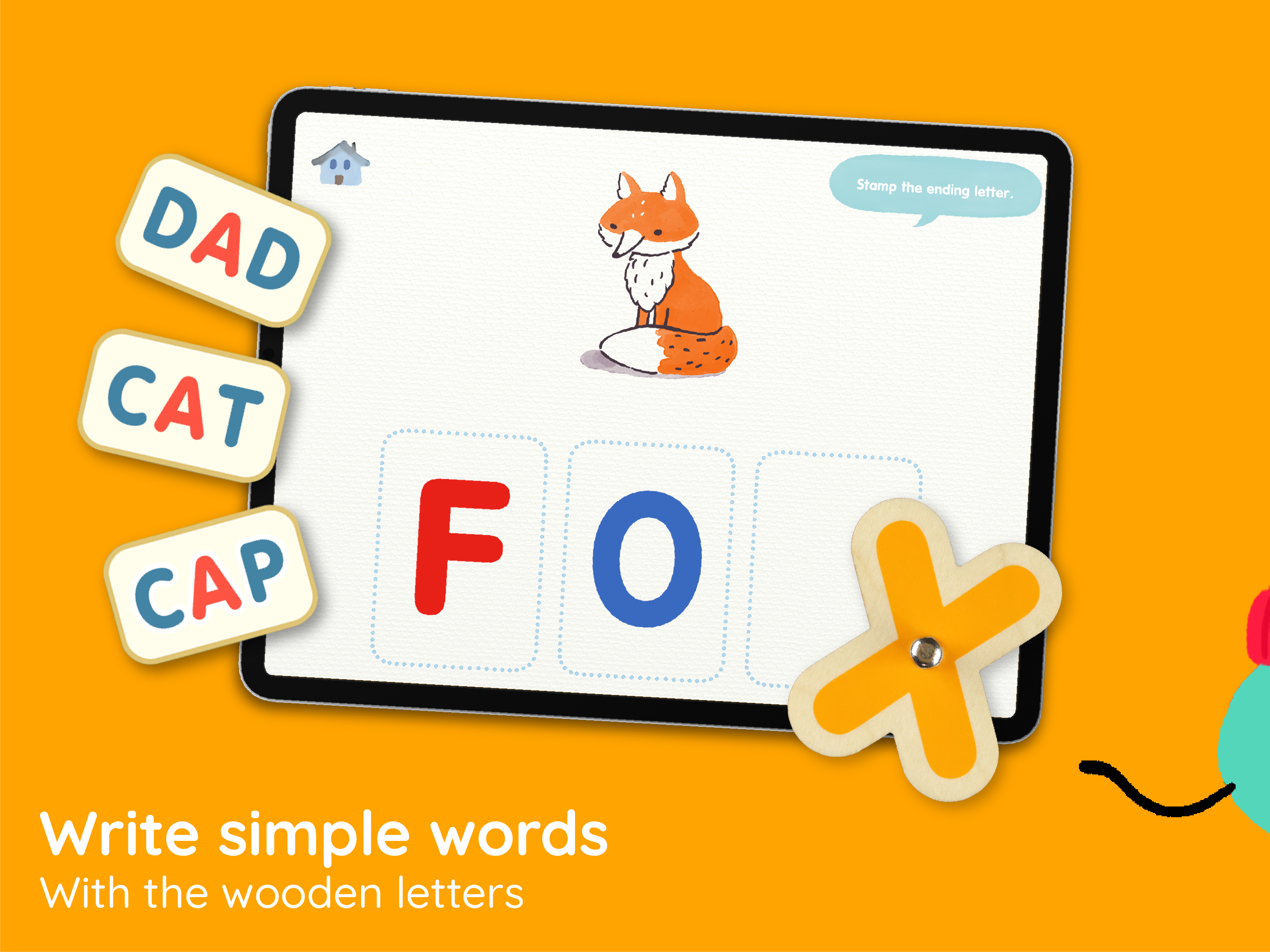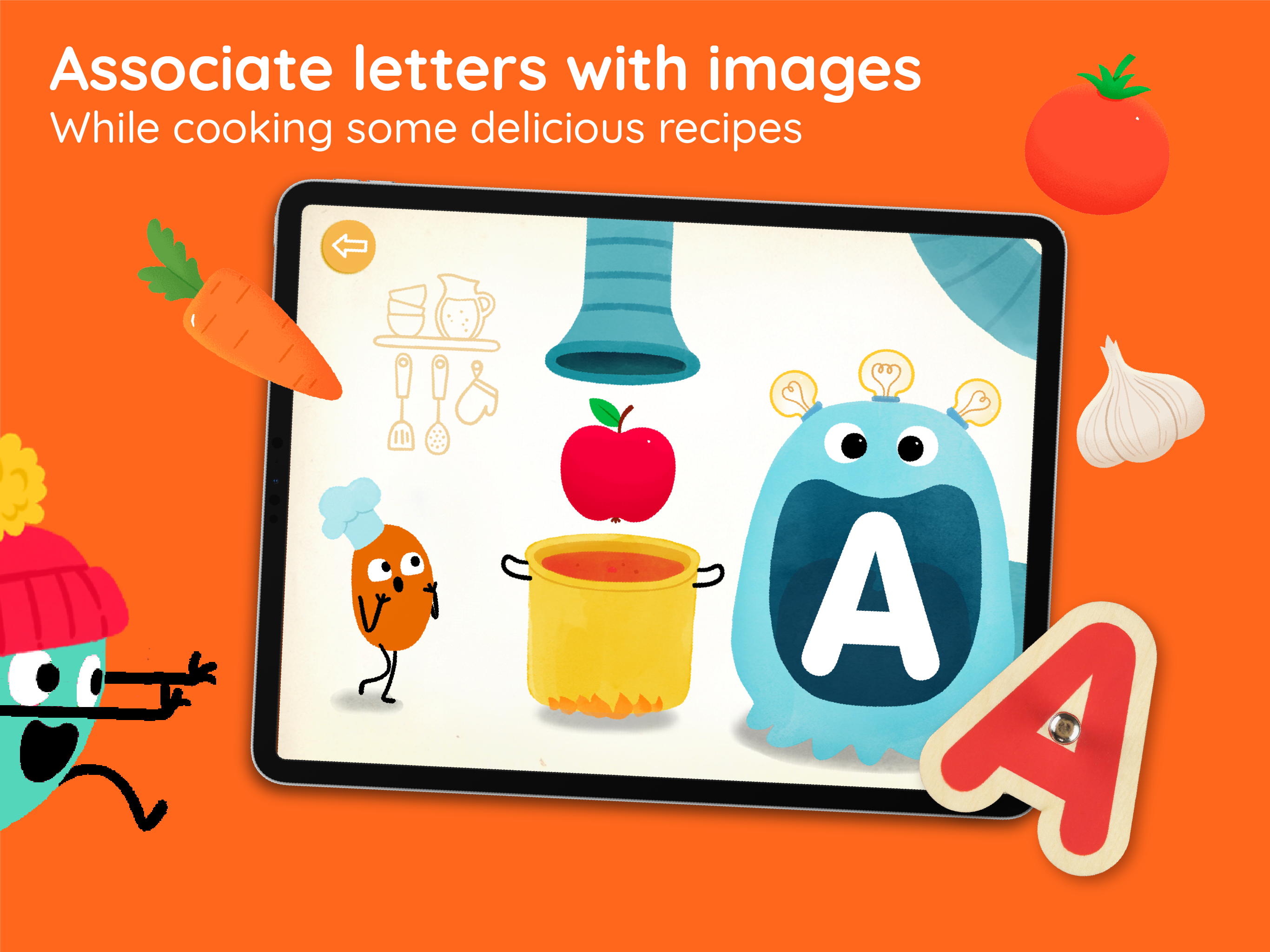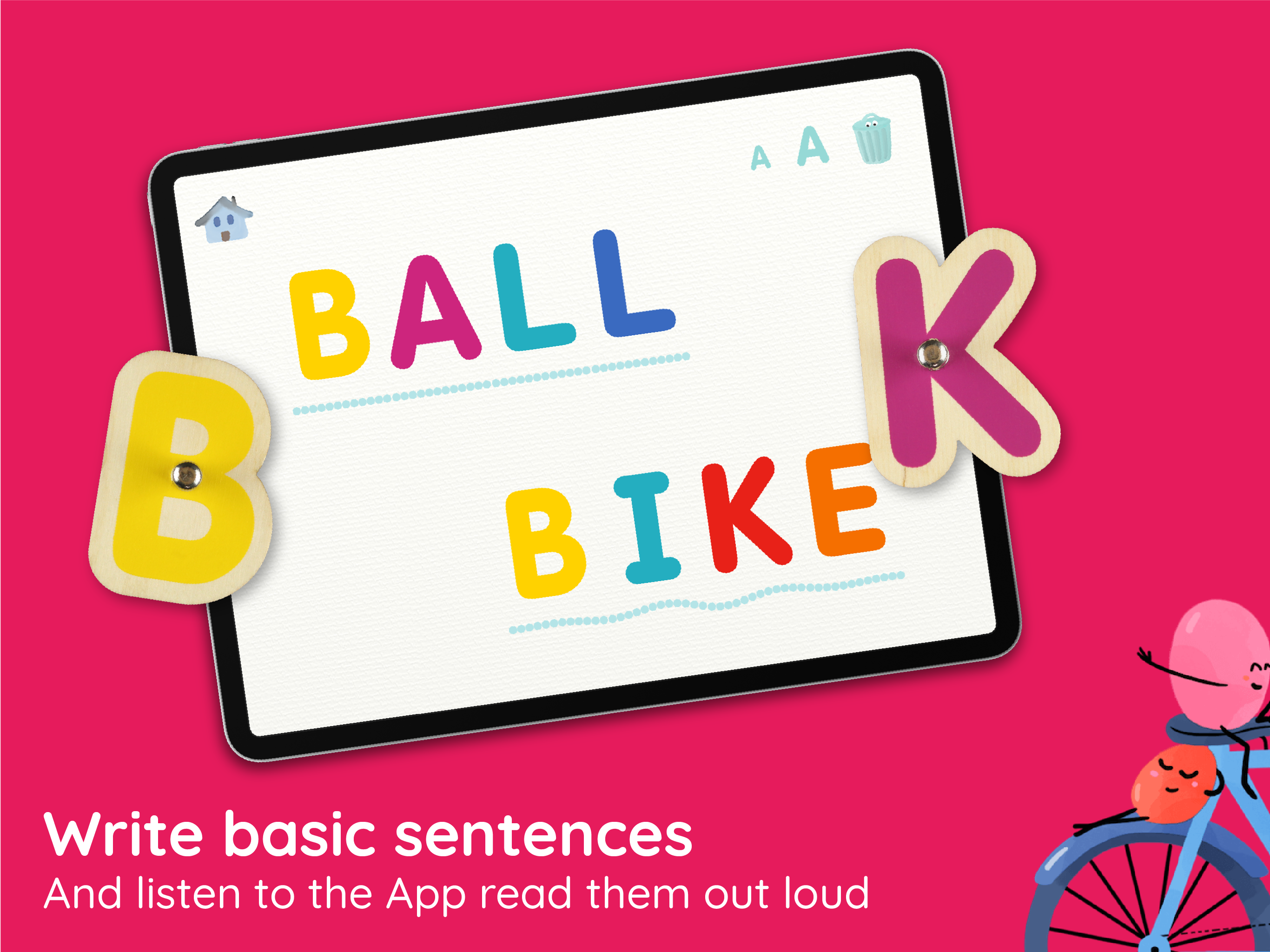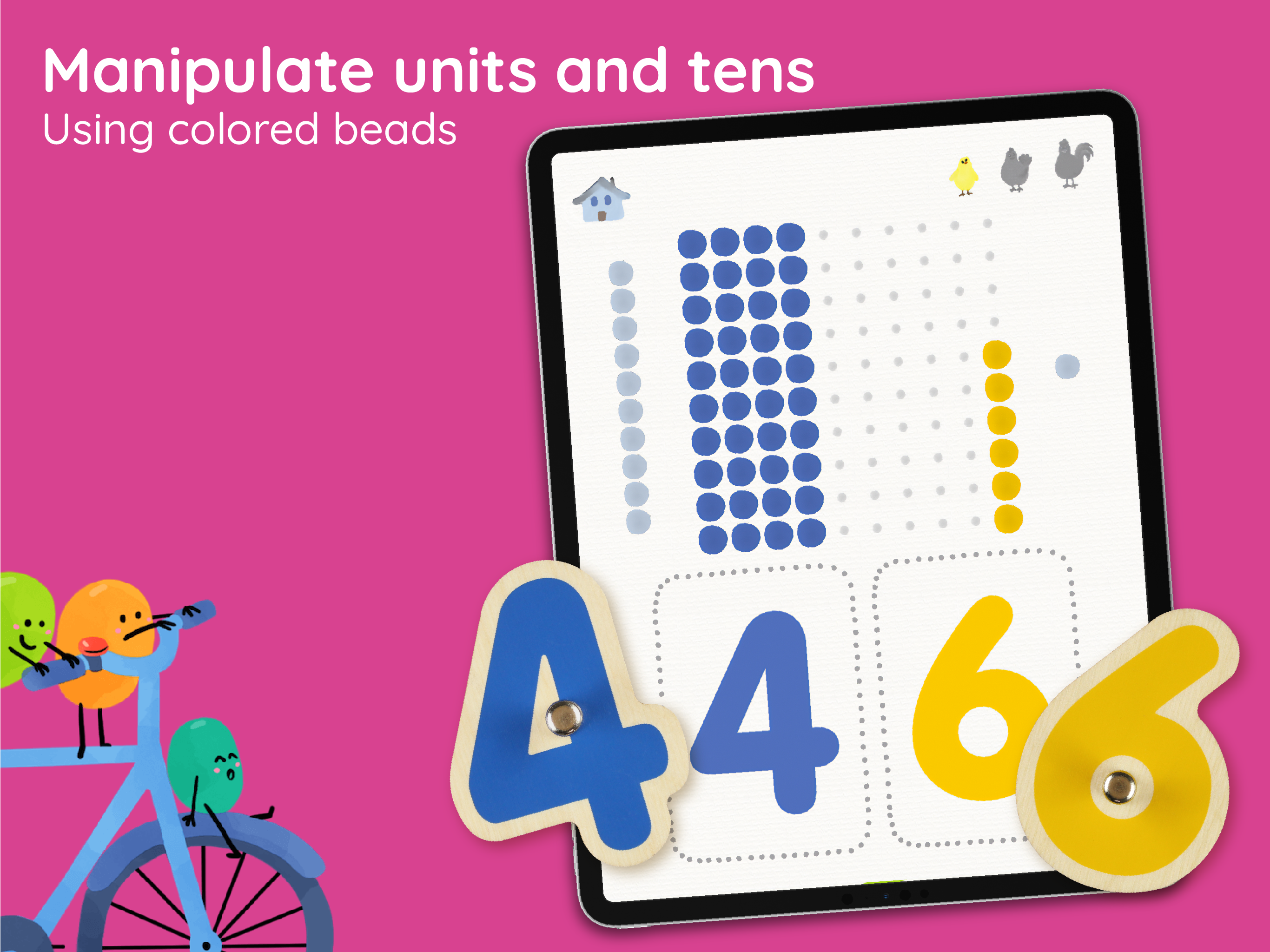 Simply add the Premium Content in your cart. Once your order is confirmed, you will receive your usual order confirmation by e-mail, plus another e-mail from Serial Key.
This e-mail contains a link to the redeem page, and a unique activation key.


IMPORTANT: Keep this e-mail preciously! You will use it when you use Marbotic for the first time.
Whether you're are a busy parent or a homeschooler, Marbotic will easily fit into your child's learning routine
- As a supplement to school: is your child craving screen time? Say yes to our smart and active screen time!
We recommend 20 minute sessions twice a week, to see progress in your child.
- As a homeschooling resource: introduce Marbotic into your daily curriculum.
Choose sandbox activities for training or scaffold it to assess your child's progress.
- Make the most of Marbotic's kits thanks to our comprehensive parents' guide.
You're a preschool teacher, an early childhood educator, a speech therapist
- Marbotic can be used individually with a headset for an independent learning session.
- Use it as a key resource to create workshops with small groups.
- It's an excellent supplement to your curriculum and an efficient tool to engage your students.
Marbotic's learning app is compatible with your iPad 4 and +
For which age is made Marbotic app?
Marbotic is tailored for children aged 3 to 5. Having said that, it is possible that your child has the ability to start earlier, or will keep interest after 5 years old. Keep listening to your child's need and curiosity!
For how long will I get the full access to the Premium Content?
You will get lifetime access to the Premium Content. You pay once, you get it for life. No recurring charge!
I already have a Marbotic set, can I buy a lifetime access to the Premium Content as a stand-alone?
Yes you can if you own an iPad, Marbotic app being available on iOS only.
Is the Marbotic app, and the Premium Content compatible with all the Marbotic sets?
Yes, if you own an iPad, Marbotic app being available on iOS only. Please note that Smart Shapes and Sesame Street Numbers are not included in this offer as they work with stand-alone exclusive app.