Designed for the classroom

Marbotic products are for all teachers who see the value in transforming tablets into powerful learning tools. With 70% of all Dutch schools now fully equipped with Marbotic toys, together we're gradually bridging the gap between physical and digital play in the classroom. Here's how your students could benefit from using Marbotic.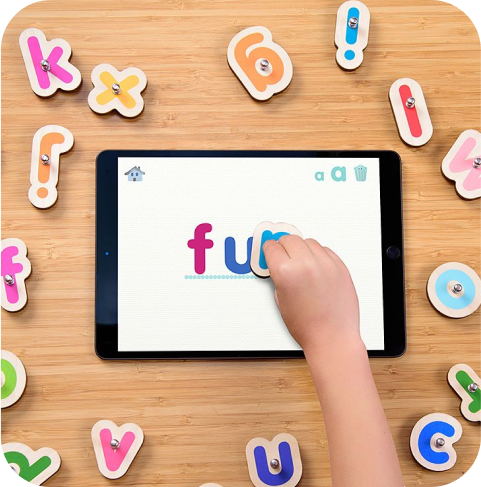 Get Marbotic for your classroom
Our apps were created by teachers and education experts with content that's aligned to preschool curriculum as well as Common Core standards for kindergarten and first grade. Used in small groups, or individually with headphones, Marbotic is the perfect addition to your daily lesson. Together, we can add a bit of magic to your classroom.

Approved by teachers, trusted by parents, loved by kids
The ideal classroom companion, Marbotic's products were developed with experts who know how children learn best. By keeping students active and engaged, teaching becomes a breeze.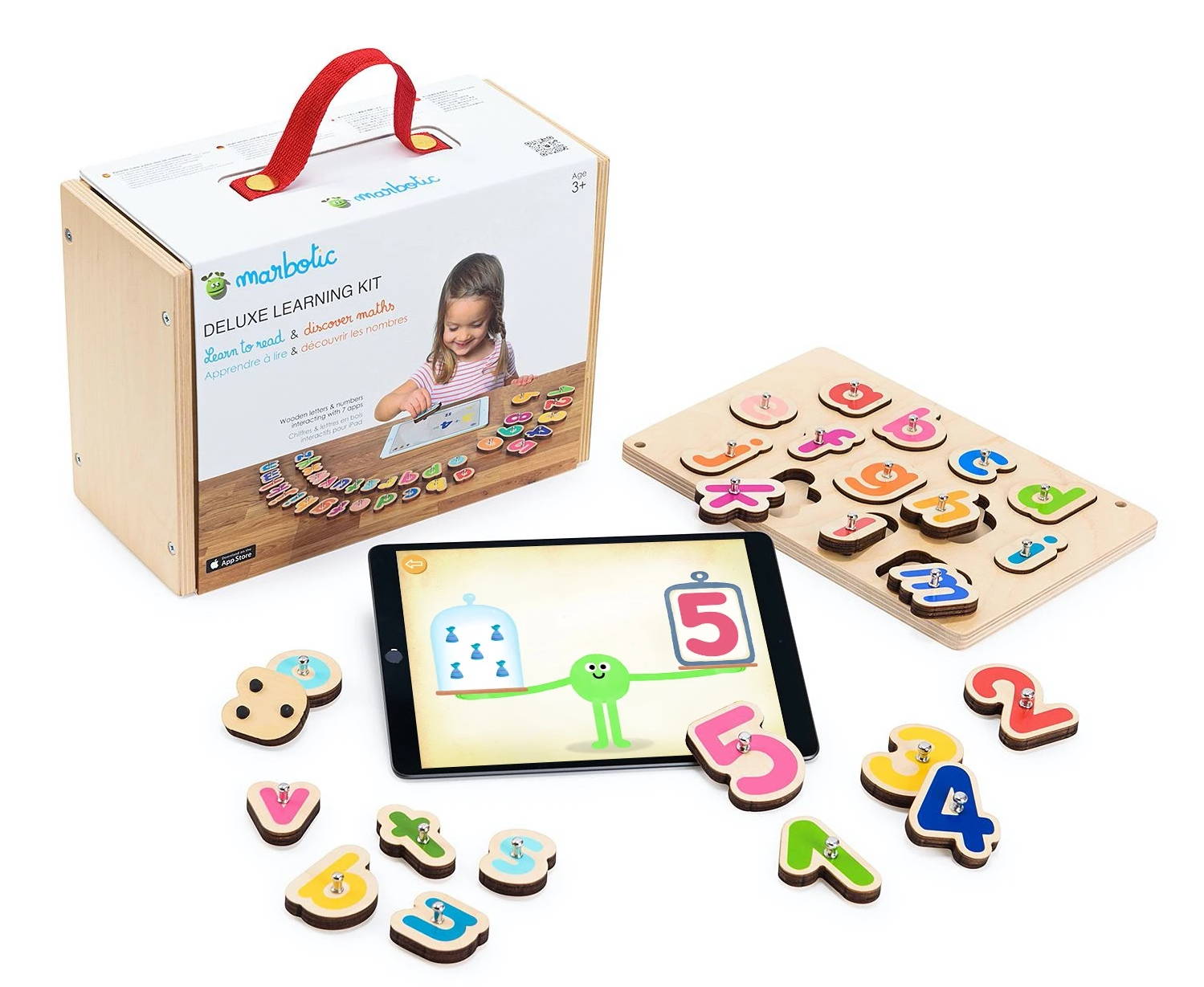 This kit contains 26 lowercase wooden letters and 10 numbers that come in a convenient wood carrying case. They interact with 9 apps that are exclusively compatible with the iPad. Engaging, fun, and innovative, your students will love learning through play.

Our classroom-specific products come with accompanying lesson plans that were developed with a team of education experts.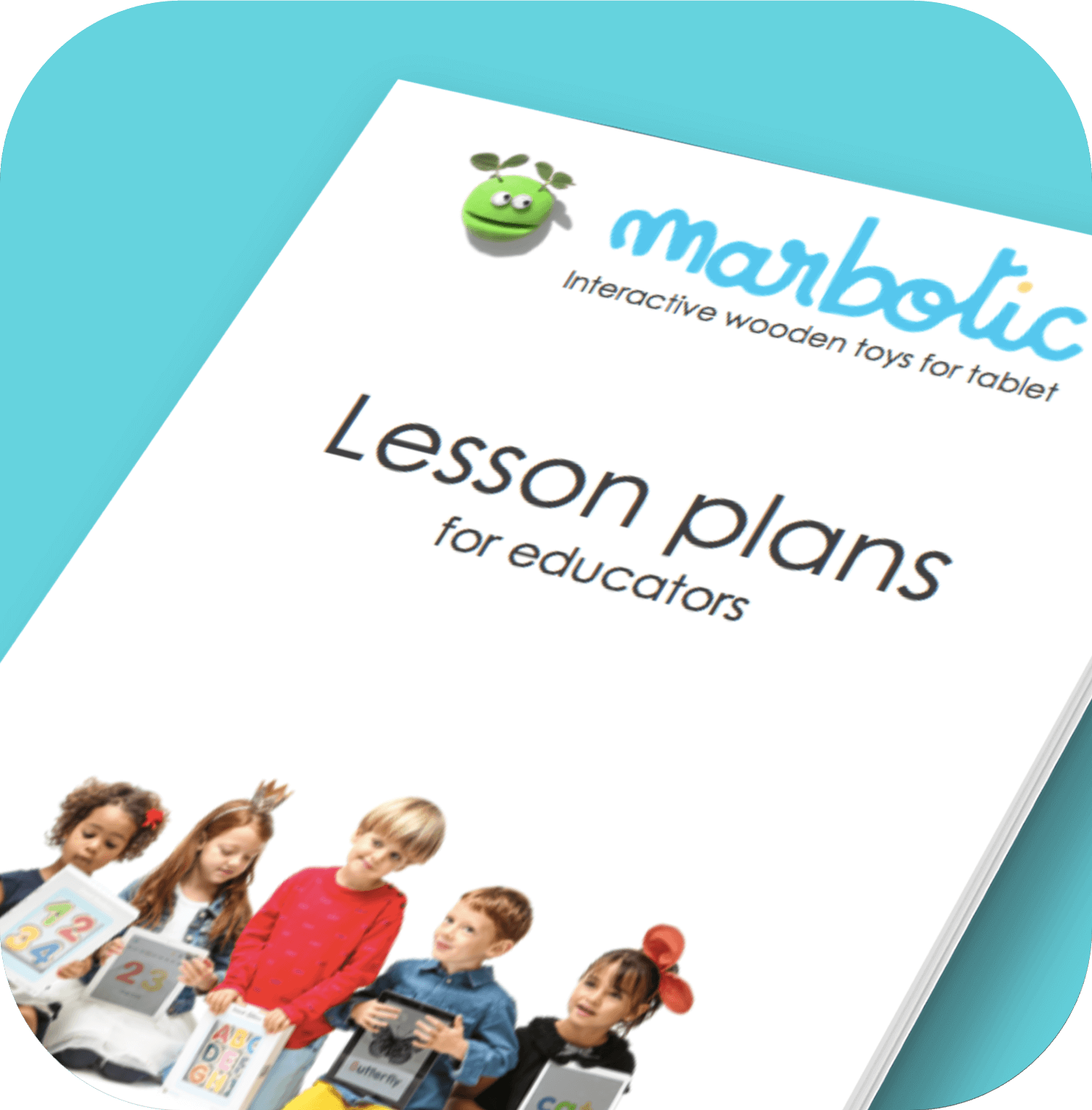 "I'm seriously super impressed! They thought of everything: letter recognition, identifying the sound of the letters, adding and subtracting numbers, and so much more! You can even change languages. We speak English and Spanish, so I really like that the kids can practice and learn both. It's been so much fun watching Max play and learn at the same time."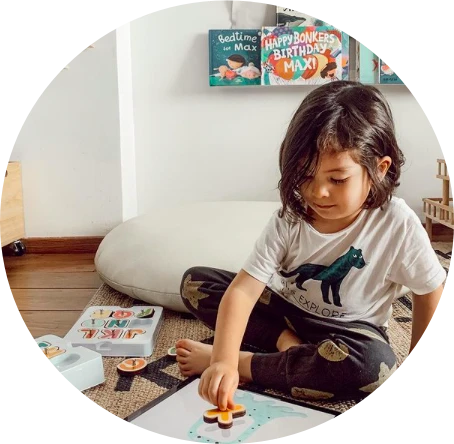 "What attracts and delights me the most about Marbotic's apps is how they are linked with physical reality. It's not just all about digital. Thank you for choosing to collaborate and communicate with educators and understanding what classrooms really need."
Véronique, Kindergarten teacher
"We all know that screen time is inevitable nowadays. (…) With Marbotic, you can transform your iPad into an amazing learning tool for your toddlers! Their wooden letters are interactive and work directly with their apps to provide a fun and unique learning experience."