Get you child ready for kindergarten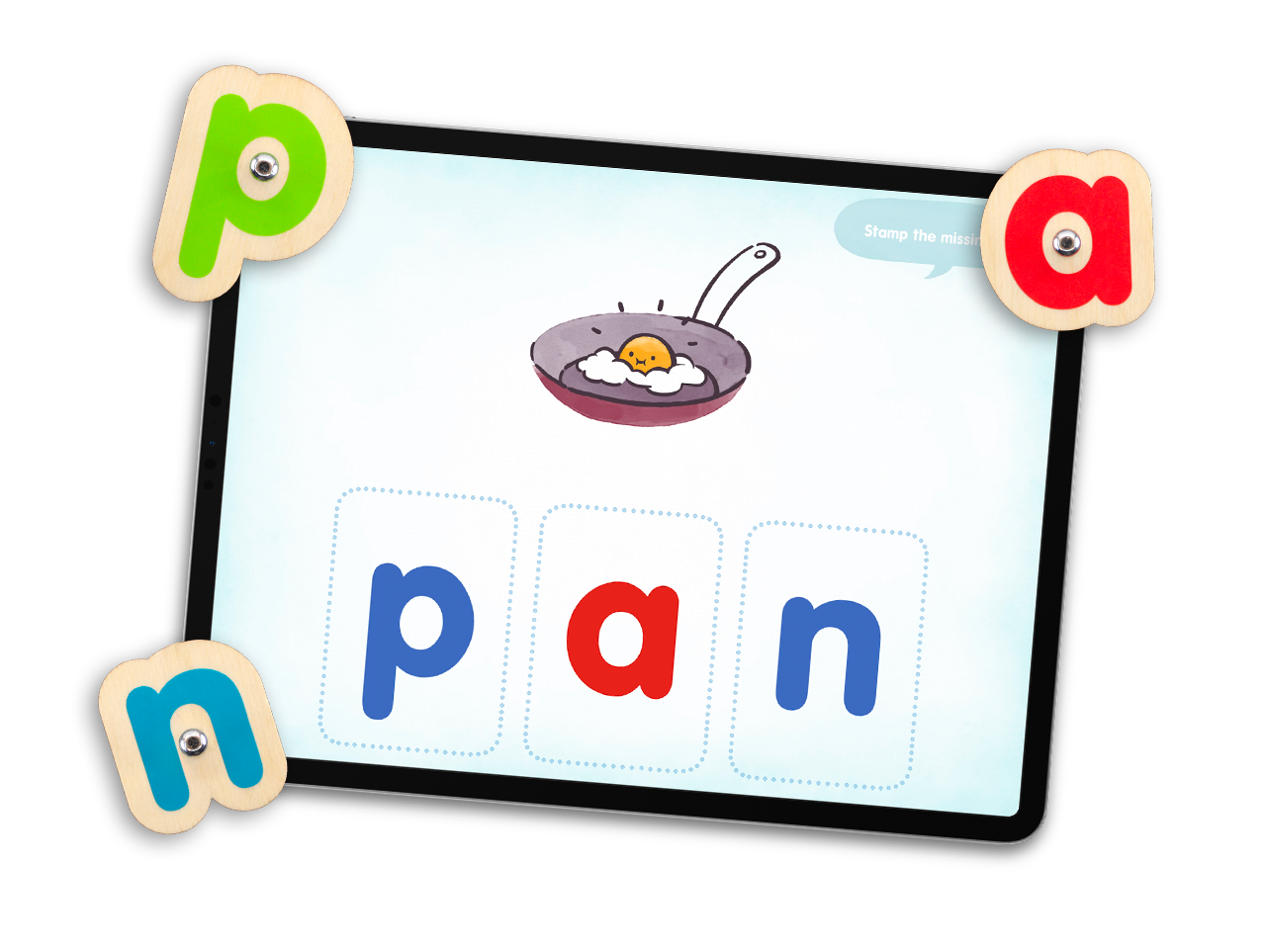 EARLY-LEARNERS READING AND MATH
Make the most of your kit by subscribing to the Marbotic Premium Content!

When buying the Marbotic Sensory Kit, you get access to Standard Content in Marbotic app.

Unlock all the activities and have access to more content to support your child's learning journey. Our Premium Content

covers literacy and math skills, from the basics to more complex concepts, and helps children be ready for kindergarten.
● 1 year of subscription
● Full app curriculum
● 2 languages (English + French)
● 5 profiles
*Billed $69,99 once per year. Manage your subscription in the App Store.
● 1 year of subscription
● Full app curriculum
● 6 languages ( EN FR DE NL SE ES)
● 30 profiles
● Advanced features
● Teacher's guide
WHAT YOU GET WITH PREMIUM CONTENT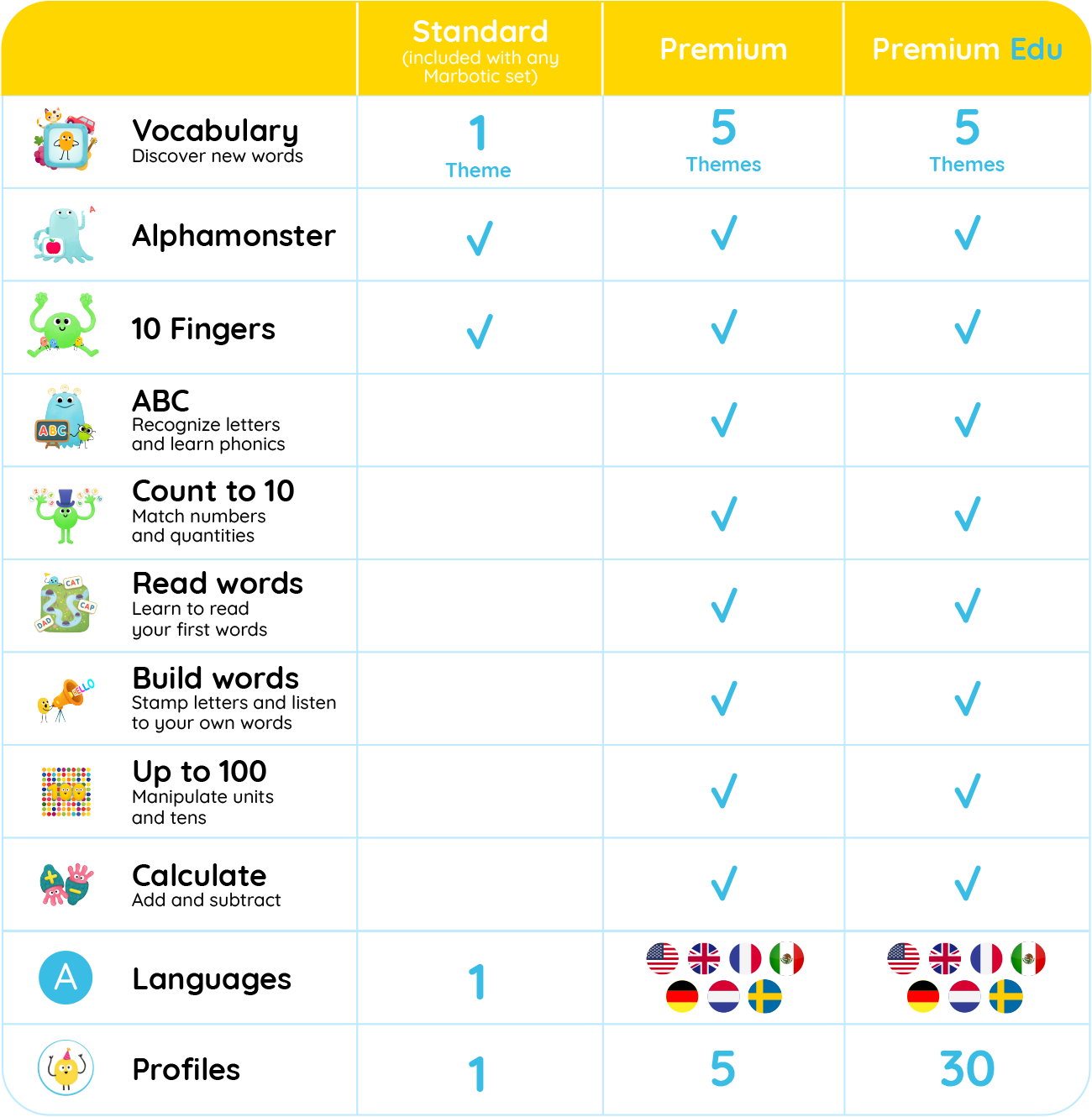 Parents: Boost your kid's progress
● Independent learning: support your child's progress, taking out the mental load!
●
Multisensory learning: Turn passive screentime into active learning time
●
Learning through play: see your child having fun and progress with joy and pride
Educators: Upgrade your teaching routine and engage your students!
●
Help your classroom integrate new concepts with multisensory learning
●
Sandbox or guided activities: choose the perfect complement to your program
●
Sturdy and durable wooden manipulatives, to keep over the years

ALL THEY NEED TO BE READY FOR KINDERGARTEN
Mastering reading and counting is the foundation for a successful academic journey. This is why we focus on these 2 fields and their foundation skills: literacy, phonics, reading, writing, counting, adding and subtracting. T

ailored for early-learners

, the Marbotic Premium Content trains early reading and math and prepares children to be

K-read

.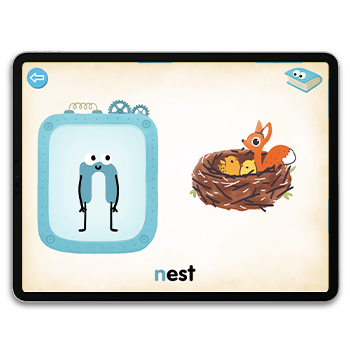 This activity improves children's vocabulary, the very first step for learning to read. Our method includes more than 200 words regrouped across 5 different lexical fields: animals, food, home, outdoor, transportation.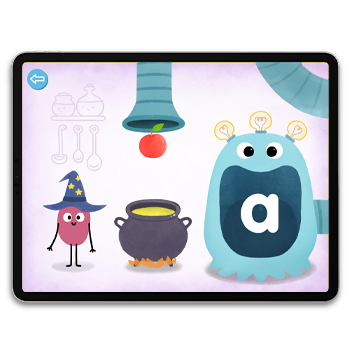 Letter-sound correspondence is one of the foundations of the Montessori approach, where kids start to recognize letters by their sounds. Our ABC activity help kids master letter-sound recognition.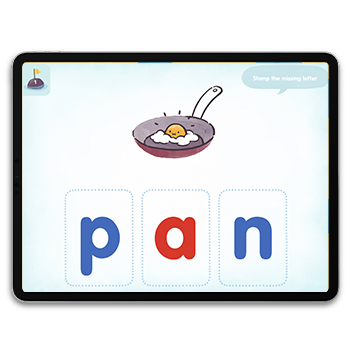 CVC stands for Consonant-Vowel-Consonant (like BIG, BAG, BUG). CVC are an excellent entry to reading as their structure is normalized and easy to decode. It's the most effective method when starting to read.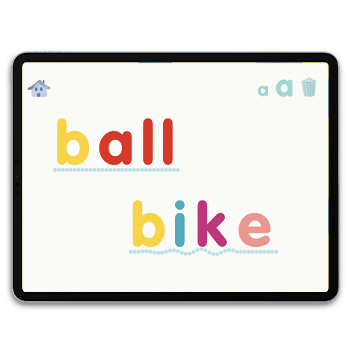 Starting building words help children learn to read and write. They can understand how words are composed by stamping letters and reading aloud the sounds of the syllables they are forming.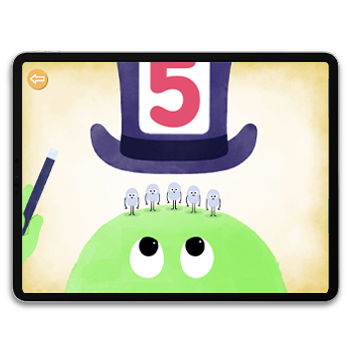 Knowing digits is the first step to enter math. Thanks to our counting activities, children really understand the meaning of numbers: numbers, quantities, shapes and names of numbers association.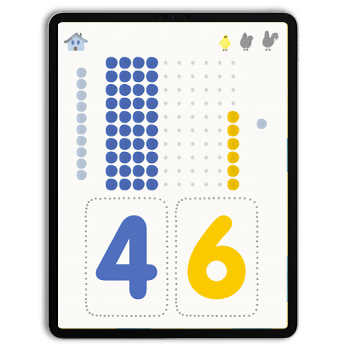 Up to 100 is directly inspired by one of the most beautiful Montessori materials: number beads. A unit is represented by a single bead, and a ten is represented by a string of 10 beads.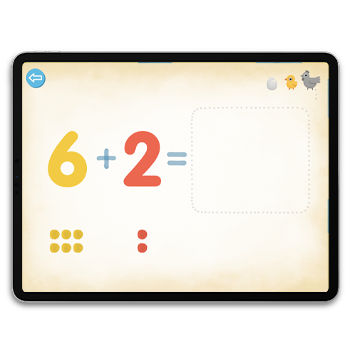 By representing units that reunite, or on the contrary, hungry little monsters "eating" beads, Marbotic literally shows what happens when two quantities are added or subtracted.
How does the subscription work?
When ordering a plan on Marbotic website, your receive a licence key by email 1 or 2 minutes after confirming the payment confirmation.
If you ordered a Sensory Kit at the same time, we recommend to start your subscription and redeem your license key once you have received your Sensory Kit. It won't be long :-)
● Once you have your Sensory Kit (or any compatible Marbotic set), download your Marbotic app.
● Get the license key you received by email when ordering.
● Follow the registration instructions in the app. Your license key will grant you access to the subscription you have chosen.
● Confirm your subscription.
You're all set!
For which age is made Marbotic app?
Marbotic is tailored for children aged 2 to 5. Having said that, it is possible that your child has the ability to start earlier, or will keep interest after 5 years old. Keep listening to your child's need and curiosity!
I already have a Marbotic set, can I subscribe to Premium Content without buying a new Sensory Kit?
Yes! Marbotic Premium Content will give you access to more activities within Marbotic app on iOS. If you already own a Marbotic letters set or numbers set, Marbotic Premium Content will extend your acess to Marbotic app.
Is the Marbotic app, and the Premium Content compatible with all the Marbotic sets?
Marbotic app and Premium Content work with the Sensory Kit, Smart Letters, Smart Letters Lowercase and Smart Numbers. Please note that Smart Shapes and Sesame Street Numbers work with stand-alone exclusive apps.
Is my tablet compatible with Marbotic app and the Premium Content?
Marbotic app and the Premium COntent are compatible with iPad 4 and +. They are not compatible wirth Android tablet yet.