The best hands-on learning method to prepare your child for reading and counting!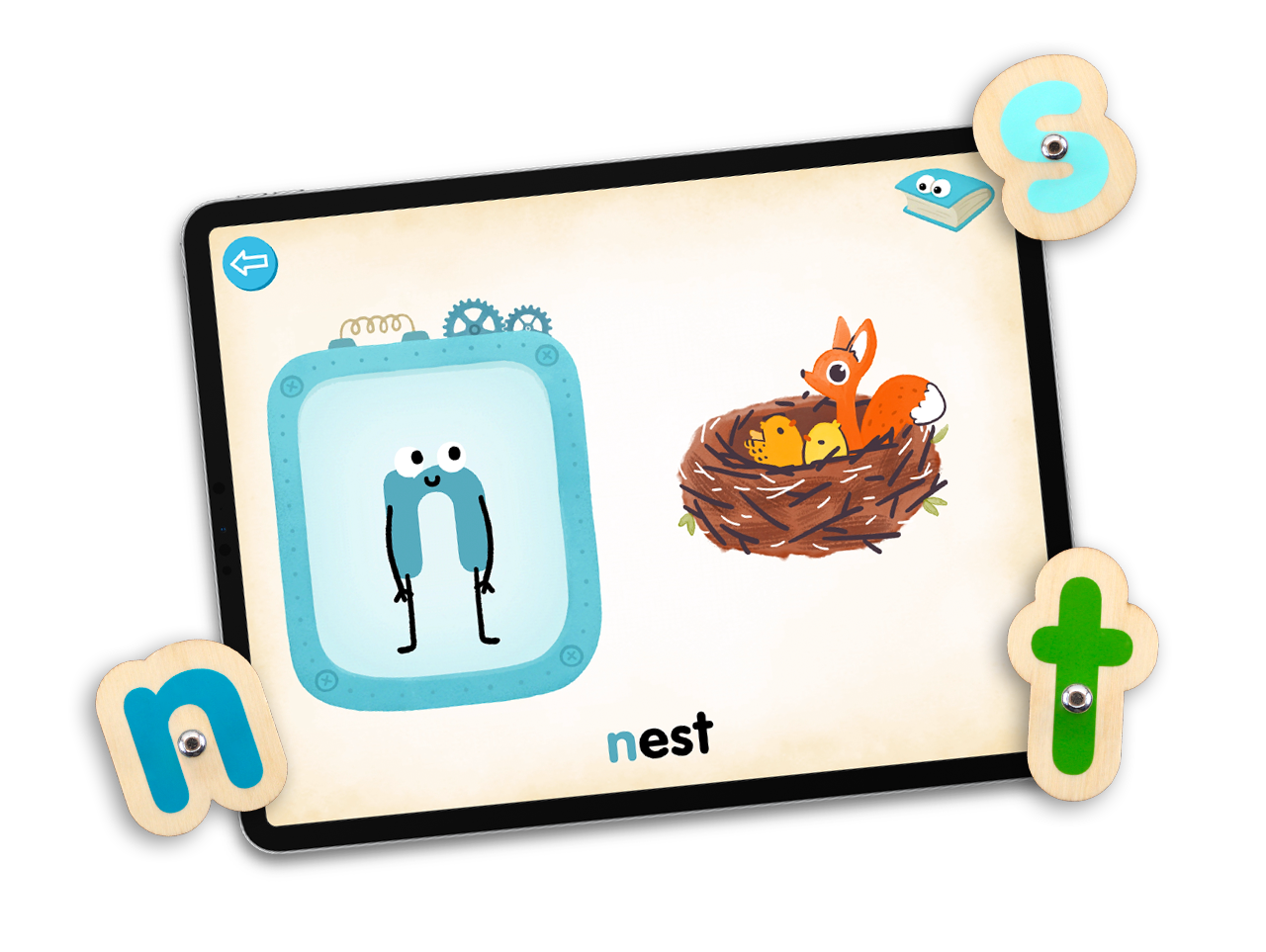 THE BEST SUPPLEMENT TO EARLY-LEARNERS
Whether you are looking to supplement school, or are homeschooling a preschool child, Marbotic is the perfect fit!
✔️

Tactile learning immediately creates child engagement and focused attention on learning
✔️

Our self-explanatory navigation allows independent learning
✔️

Your child's program and progress is available to see whenever you want
✔️

Marbotic curriculum has been designed with early childhood education experts and Montessori teachers
✔️

Marbotic promotes hands-on learning and active screen time

We typically recommend to have your child play Marbotic 3 times a week to start seeing progress. One session can be around 15 minutes.
DISCOVER WHY PARENTS LOVE MARBOTIC
"It is an amazing toy: educational and fun (...). There are different ways to play with the letters, to learn about them, about their sounds which is my favorite one. She was actually repeating to me back, like "Look Mama, M M M Mmmmm" I was so proud of her!
-Edna
"Being locked down this past year, we really didn't have the opportunity to take her to school or classes, so when I found these, this was such a great way for hands-on learning at home. (...) It became a regular circuit in our play almost every day now."
-Stephanie
"It helps with letters recognition and also counting. It's definitely screentime that we don't feel guilty about, and it keeps her engaged and learning. Anything that helps her learn, I'm definitely okay with!"
-Jessica C.
MARBOTIC FOR ALL KIDS, INCLUDING SPECIAL NEEDS CHILDREN
Marbotic is ideal for children with special needs such as autism, Down syndrome, or any learning disabilities. How?
✔️

Multisensory learning helps struggling learners to fully engage during learning their sessions.

✔️

Each learning activity covers one specific skill, which helps with focus.

✔️

Audio background is very calm. Learning activities display funny sounds and positive-reinforcement feedback. There's no music so there's no overstimulation.
MARBOTIC HELPS SPECIAL KIDS SUCCEED
"Perfect for my granddaughter
with Down syndrom"
"I have a granddaughter with Down syndrome. She is 4 years old and has been able to learn some of the letters. As we continue to work/play, I am confident she will learn her alphabet and numbers. The block style and chunky holder has been easy for her to pick up and play on her iPad"
-Amazon Customer
"Especially helpful for children
on the Autism spectrum"
"This app is also unique in that offers a sensory learning experience and allows the child to freely explore the alphabet. This is helpful to all children but especially for children on the Autism spectrum or with a Sensory Integration Disorder."
-TouchAutism.com
"A new world open up
in front of him"
"My son has epilepsy, autism, anahidrosis, cyst in the brain. He played with your letter app game and letters at a doctor's appointment and loved it. It was like seeing a new world open up in front of him."
-Annie Beam
KIDS, PARENTS & TEACHERS LOVE US

Marbotic has won multiple awards,
thanks to our fantastic users!