ALL THEY NEED TO SUCCEED IN PRE-K

We help preschoolers develop early reading and math while having fun
!

Compatible with iPad 4 and +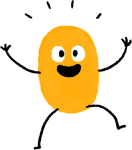 The Marbotic Sensory Kit is an innovative educational tool designed by experts to guide preschoolers on their learning journey

through early reading and math skills.
It includes 26 wooden lowercase letters and 10 wooden numbers that interact with the Marbotic App. When your child stamps a letter or a number in the app, your iPad recognizes it. Unbelievable, right? The technology behind this magic is unique and patented....
MULTISENSORY LEARNING FOR PRESCHOOLERS
Marbotic is a multisensory learning method where children use more than one sense at a time (vision, hearing, and touch) to experiment and grasp new concepts, thanks to the magic blend of the Marbotic educational app and our Sensory Kit. Inspired by Montessori, our method expands this approach by mixing wooden manipulatives with digital interaction to optimize learning.

Built with teachers and experts, Marbotic guides preschoolers through early literacy and math skills, from the basics to more complex concepts, and helps kids be ready for kindergarten.

Marbotic promotes hands-on learning and active screen time thanks to our multisensory learning method that creates child's engagement and focuses attention on learning.

Tactile learning & fine motricity

Our kits are composed of wooden manipulatives that interact with our iPad learning app. The little metal knob develops fine motricity and pre-writing skills by encouraging 3-fingers grasp.

"What the hand does, the mind remembers."
Maria Montessori


Buy your Marbotic Kit and receive it at home

Receive your Marbotic Kit at home including 26 lowercase wooden letters and 10 wooden numbers that interact with your iPad.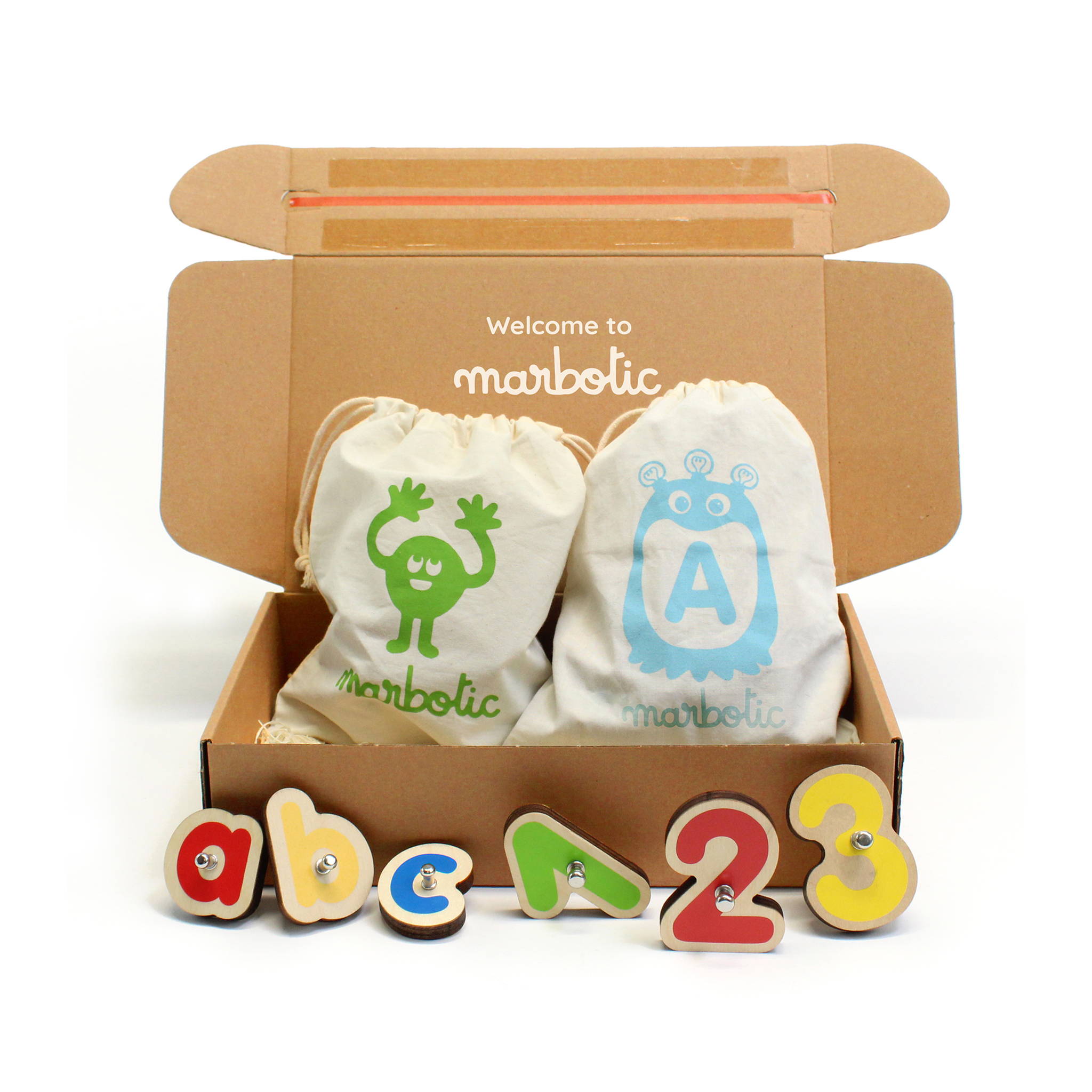 Download the Marbotic App and activate your account

Visit the AppStore on your iPad and download the Marbotic App. Then, unlock the app using your wooden letters and numbers.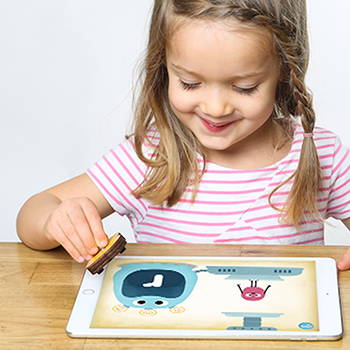 Play and enjoy hands-on learning

Maximize children's learning through play! We recommend 3 session of 15 minutes a week to start seeing their progress.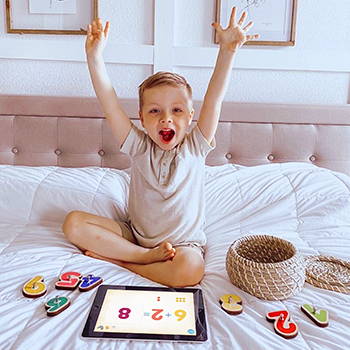 "Intuitive and very easy
to pick up"
"The games are intuitive and very easy to pick up. It promotes independent learning which is super important. Marbotic is perfect for the homeschooling family as well as the traditional schooling family like us who just want a little extra learning support."
-Tara Dye
"Really great for our
4 y.o. daughter"
"Marbotic tool kit has been really great for our 4 year-old daughter to pick up the phonetic letters as well as the basics of counting. I highly recommend this kit to any parents looking to augment their child's education with the latest technology."
-Mohammed F.
"My daughter is so obsessed with it! She has been playing with it almost everyday. Guess what? It pays off because now she recognizes numbers and letters just in time for preschool."
-Jarlyn Nacu
EVERYTHING STARTS WITH READING & COUNTING
Mastering reading and counting is the foundations for a successful academic journey. That's why Marbotic focuses on these 2 concepts. Tailored for preschoolers, Marbotic guides kids through early literacy and math skills from the basics to more complex concepts, and will help your child be ready for kindergarten. Discover the curriculum covered in our app.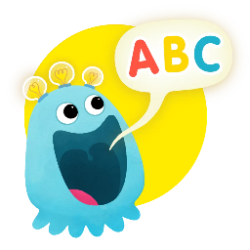 ✔️ Letter-Sound association: recognizing letters and sounds
✔️ Syllabic composition: understanding how words are built
✔️ Vocabulary enrichment: more than 400 vocabulary words
✔️ CVC words and sight words: the first step for reading
✔️ Words building: begining to write simple words
✔️ Count to 10: recognizing shapes and names of numbers
✔️ Matching numbers and quantities
✔️ Understanding units, tens and place-value
✔️ Build numbers up to 100
✔️ Introducing addition and subtraction at preschool age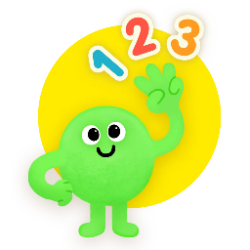 DISCOVER WHY PARENTS 💛 MARBOTIC
"We found Marbotic to help her learn the alphabet. She does have a speech delay. We were really happy to find Marbotic because it enriched her vocabulary so much, she learned to write so many words thanks to the app. She discovered the alphabet through it. And I just can't believe how it helped her through this year."
"We got Marbotic because we homeschool. It's a great tool to add to the curriculum that we are already using. We usually don't have iPad during school time. So when he saw the iPad, he just lit up! It's definitely a great addition for parents who homeschool, and also maybe who don't and just want to add a little bit of education to the screen time!"
- Dhr Hall
"They have been such a game changer for my kids, reignating their excitement to learn. I love that Marbotic games are intuitive and really easy to pick up, even for the younger learners, like Hendrix (he's 3). It promotes independent learning, which is super important and I love that I can get a few chores done during Hendrix's active screentime learning"
-Tara

KIDS, PARENTS & TEACHERS LOVE US

Marbotic has won multiple awards,
thanks to our fantastic users!