Multisensory learning for early-learners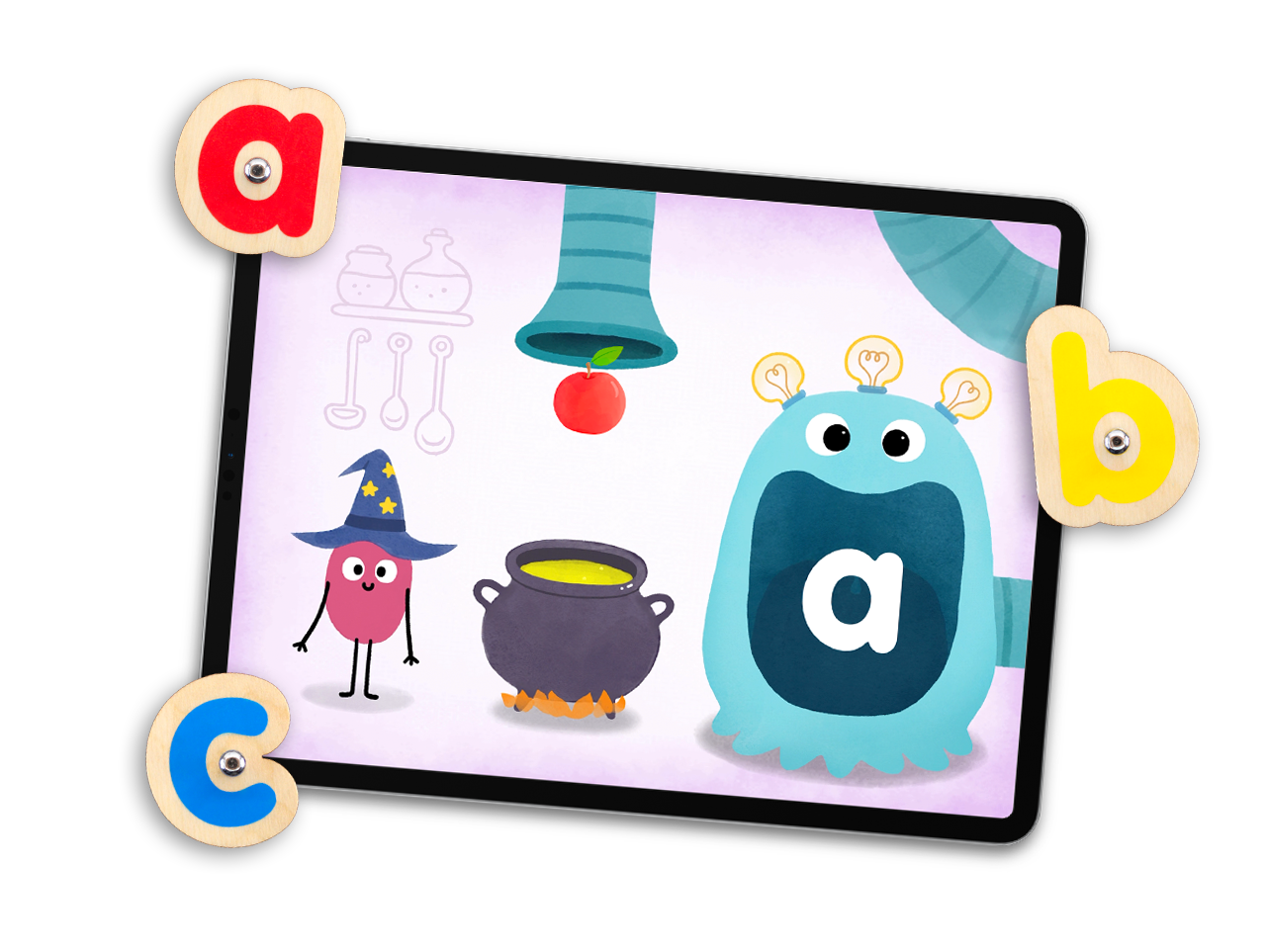 WHY IS MULTISENSORY LEARNING SO IMPORTANT?
Multisensory learning is a method where kids use more than one sense at a time: vision, hearing, and touch. A multisensory approach gives kids more than one way to grasp new concepts and make connections.
Traditional academic methods rely heavily on visual and auditory stimulations. The most underlooked sense for learning is touch: tactile and movement stimulations are very powerful for young kids.
Multisensory is excellent for struggling readers, but it's a concept that can accelerate every child's progress.
Marbotic's approach expands the Montessori method by combining wooden manipulatives with digital interaction to optimize learning.
Existing research is clear on the potential dangers of overuse of screens, but the effect of high-quality learning apps

has also been well-researched and documented.
Marbotic combines all the magical ingredients to make learning more efficient.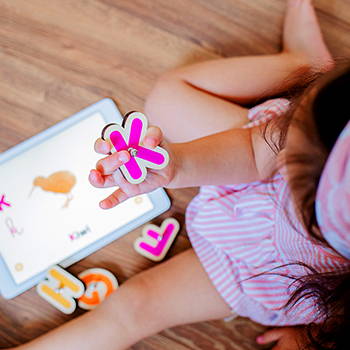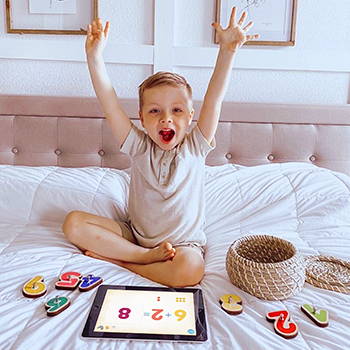 ✔️ Interactive activities: screen time is active, not passive;
✔️ Engagement through game-like challenges;
✔️ Scaffolded learning;
✔️

Engaging art: Marbotic uses only high-quality illustration,
animation, and sound design.
This fosters creativity as well as intrinsic motivation for learning.
But what makes Marbotic powerful is the Sensory Kit composed of wooden letters and numbers that are recognized by the screen through a patented technology. Discover our Sensory Kit here.
"My son was almost 3 when he discovered this app at the Apple store. He enjoyed it so much and learned faster. He was showing us addition, subtraction and multiplication problems and some basic algebra. Now that he is 4 and exploring the letters he can spell and read a little. Thank you Marbotic.
It's the best learning app for kids!"
"Really makes learning FUN"
"This is a wonderful toy!!! It really makes learning FUN. My grand-daughter loves playing with it and it's helping her with letter recognition and sounds. Though technologically loaded, it is child (& grandmother) friendly. I've worked with an early intervention program that continues to emphasize the importance of learning being child's PLAY, and this product truly does just that!"
"It's helped Caleb with counting"
"Anyone else having trouble finding new and creative ways to teach their preschoolers? I know it can be so hard finding new ways to help them learn and keep them engaged. That's why Marbotic is a must have! Their wooden letters and numbers work with your iPad to teach your child in a new and interactive way! It's helped Caleb with counting and recognizing numbers as well as adding and subtracting"