Teaching preschool reading and math? We have the resource you need!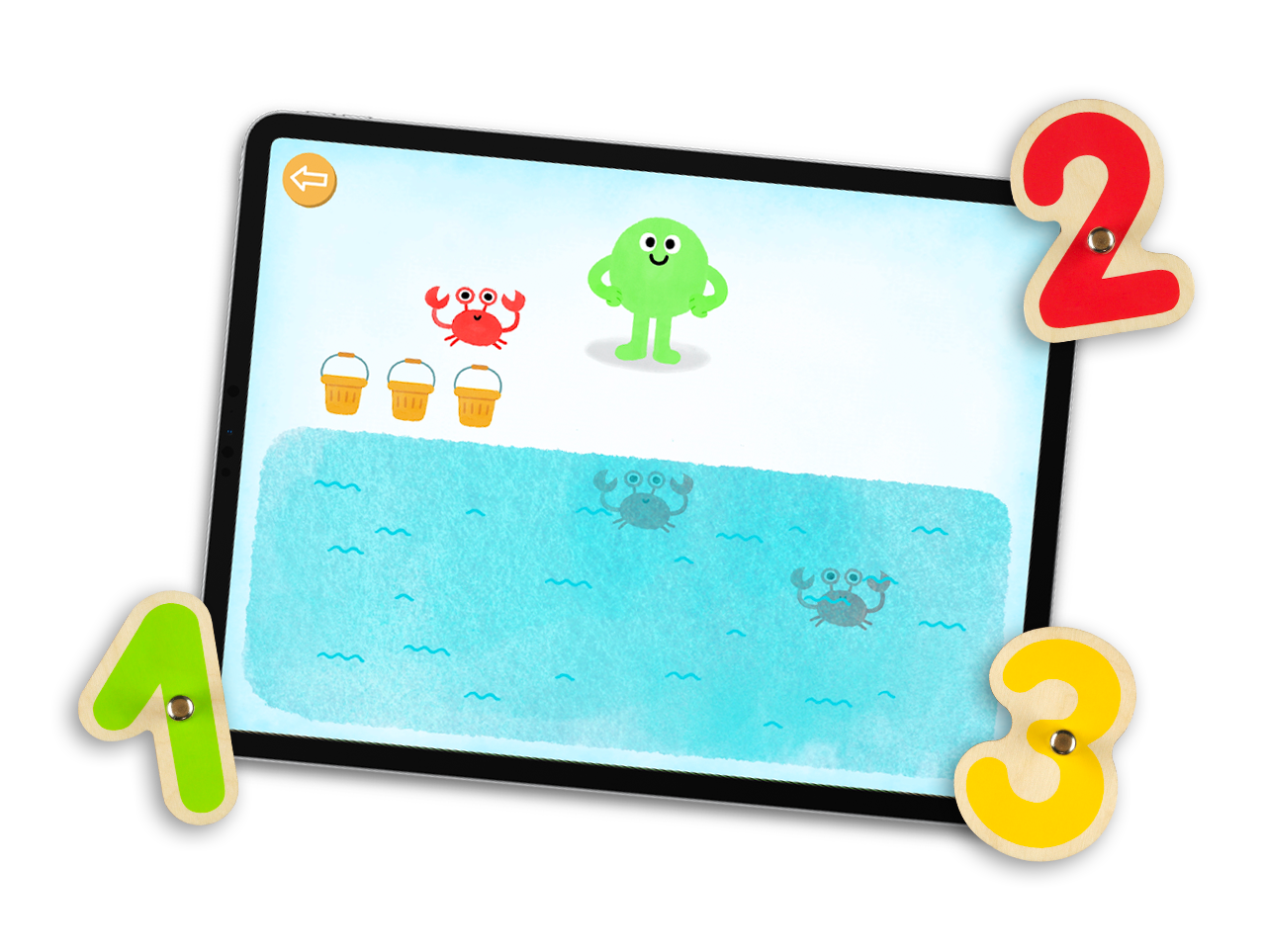 PARTNERS WITH PRE-K TEACHERS AND SPEECH THERAPISTS SINCE DAY 1

Our reading and math program is for all teachers who see the value in transforming tablets into powerful learning tools. With 70% of Dutch schools now fully equiped with Marbotic, together we're gradually bridging the gap between physical and digital play in the classroom.
Whether you teach an entire classroom or work with children in 1:1, Marbotic is complementing your program with playful and engaging learning activities. Depending on your needs, you can deepen specific concepts in sanbox activities, thanks to our numerous settings; or let students follow their own learning journey with our guided activities.
THE PERFECT PRESCHOOL CLASSROOM RESOURCE TO ENGAGE STUDENTS

Add a pinch of magic in your teaching routine with our multisensory learning program and e
nrich your iPad workshops with hands-on learning!
✔️ A unique method blending Montessori fundamentals and digital learning

✔️ Full preschool reading curriculum, based on phonemic awareness and structured literacy approach

✔️ Playful learning activities to discover vocabulary, CVC words, sight words, and more

✔️

Montessori-based math activities using beads to visualize quantities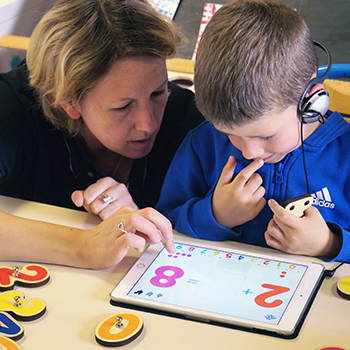 We are here to help you create your lessons!

Always listening to our community, we have created a versatile tool that suits any kind of sessions.

 

✔️

Flexible resource to suit your reading and math teaching program

✔️ Guided activities for individual learning sessions and sandbox games to train and reinforce specific skills

✔️ Up to 30 profiles and an easy classroom set-up

✔️ A teacher guide to help you prepare your sessions
DISCOVER WHAT TEACHERS LOVE ABOUT MARBOTIC
"We know that kids learn by wrapping their hands around objects and by doing things, by absorbing knowledge by their whole body. This really offers that with children. The interaction that kids have with the little pieces and the app encourages repetition which is part of our brain growth. (...) Wooden pieces are very thoughtfully designed. Each little knob is encouraging a 3-finger grasp, which is actually the most ergonomically correct way to hold a pencil."
-Amanda Hyer,
Teachers and Parents Coach in Montessori Education
"Marbotic is diversifying the way kids can spend time on the iPad. The idea that they are learning while being exposed to technology is just amazing. My children love to take the kit from the shelf to the table. They like to be able to manipulate. Tey learn when they put all their senses to work. I think Marbotic kit has it all for their develoment as a sensory learning tool."
-Tatenda Blessing Muchiriri,
Pre-K Montessori Teacher
MARBOTIC FOR ALL KIDS, INCLUDING SPECIAL NEEDS CHILDREN
You are a speech therapist, SPED educator, or simply supporting a child with special needs in their path to reading and counting? Marbotic will help you!
✔️

Set-up custom sessions with sandbox activities

✔️

Work with phonics and letter blending in a fun and playful environment

✔️

Get your students focused and fully engaged thanks to multisensory learning
DISCOVER WHY SPEECH THERAPISTS AND SPED EDUCATORS LOVE US
"Provides great motivation
for learning"
"Hi, I am a specialist teacher working with students with hearing impairment and additional disabilities and various syndromes. The numbers and letters are providing great motivation for learning. The children on my caseload love using the iPad so Smart letters and numbers are a good medium."
-Sue Milford, Teacher
"Definitely increases the
outcome of a therapy"
"I need the app for children with dyslexia and also for children in kindergarten, who have problems hearing which sound a word begins with or to differentiate similar sounds. It is very motivating for the children with difficulties to work with the smart letters, and as we know, motivation definitley increases the outcome of a therapy :-)"
-A., Speech Therapist
KIDS, PARENTS & TEACHERS LOVE US

Marbotic has won multiple awards,
thanks to our fantastic users!